Partners
Prudence Mak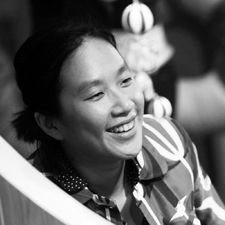 Chocolate Rain Design, Hong Kong local production, is created by Prudence Mak in 2000. The design is inspired by childhood dream and wonderland adventure. Each piece is unique and handcrafted with mix medium and special artistic elements.
Chocolate Rain uses imagination and heart, creating dream like wonderful story and exhibition bit by bit, encourages youngsters to be passionate for the environment, release positive energy and creativity and join the dream team of Chocolate Rain DIWHY.
Chocolate Rain's designs have been exhibited and distributed internationally, including Guggenheim Museum and British Museum. In 2008, Fatina Dreams studio was launched in London, joining the list of the designer's flagship stores in Hong Kong and Singapore to date. Chocolate Rain also collaborates with global brands, charitable organizations and green bodies in promoting conservation and community care through different media.